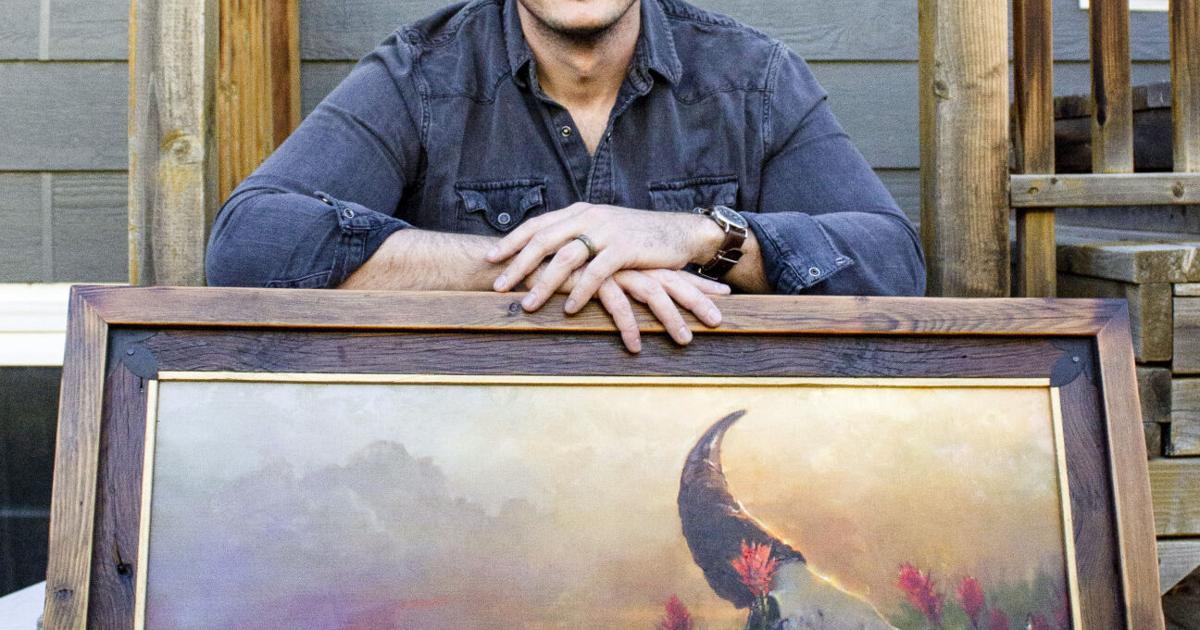 Cody musician releases new album | People
Cody's country music artist Jacob "Jake" Graham probably won't wear a cowboy hat or ride a horse, but he couldn't be more "country."
"Country music is a genre for everyone," says Graham. "The feelings of a country song are not unique. Anyone listening can relate, thinking, "I know how that feels."
Graham's themes include love, nature, home, family, loss, hope, and most importantly, redemption. Ultimately, no matter what mess we humans find ourselves in or how misguided our mistakes are, redemption mends broken hearts and relationships.
And it has all the trappings of country music – despite the cowboy hats and the horses. Just ask Graham, whose musical tastes lean towards Alan Jackson, Merle Haggard, George Jones and Garth Brooks. In fact, Graham created his single "After All" with Garth Brooks in mind. ("I need eager stares from starry eyes that know me; I need Garth Brooks and I need my Wyoming.")
"I attended a Garth Brooks concert and even threw a few of my CDs on stage for him to hear," he jokes.
Graham's lyrics, music and acoustics might remind listeners of the sound of Garth Brooks with his gritty touch and a pinch of falsetto. But Graham's style is definitely his.
So far he has written 25 songs, including 16 for him to record guitar and vocals. After that, they'll be mixed and released in an "album" which he says is a "love letter to Wyoming" with a nod to the 80s and 90s in country music for good measure.
Creating Country Music in 2022
Before he even puts fingers to strings and pencil to paper, Graham says the whole project gels in his head, with words, music and instruments.
"I hear phrases or sentences, and I have to jot them down immediately," he continues. "At work, I heard 'I cry at weddings for all the wrong reasons', and it became a song. When my violin player asked me what I wanted to hear on a song we were working on, I replied, "If we just try to make pretty girls cry, we'll be fine."
It was around this time that Graham sent his acoustic guitar version out to people tackling other elements. There's a drummer in Texas, a fiddler in Kentucky, a pedal steel player in Maine, and keyboards, vocals and bass guitar from others in Nashville for a masterful end product. As Graham says, "My friend Kalyn Beasley introduced me to 'overdubbing', which allows me to incorporate the sounds I want by having other musicians digitally add layers to my original work. I like being able to bounce ideas from others.
Some of his latest works are actually excerpts from a screenplay and a novel that he has been forming in his head.
"When it comes to writing songs, I just can't not create," he says. "I have to write these songs."
In "After All", a country girl isn't convinced the guy she meets is really a cowboy. "I guess it's no surprise that I never see you ride; this is the cleanest pair of boots i have ever seen. Guess you're not a cowboy after all.
Yet as the song continues, she slowly changes her mind as she begins to see the signs of being a true cowboy. Then Graham's affinity for redemption kicks in when she admits, "You're as reckless as they come, like a runaway wildfire. You must love watching my tears flow; you must be a cowboy after all", then "I found myself a cowboy after all".
In "Almost Autumn Stars", Graham expresses time, place and emotion in his own way: "…400 miles and a decade between us", "There for a while I drowned in regret" and "I could smell the mountains. breathe."
Finally, there's a sketch of Cowboy's state as he writes, "Wyoming is all sagebrush and snow fence, white lines and black ice along Highway 20."
Graham releases his latest single, "Dance off Our Drunk", on May 27.
"I'm excited about this song and honored to have the musicians who helped create it," he says. "We have a who's who of country musicians on this release: former keyboardist Clint Black, electric guitarist Alison Krauss and Johnny Cash's last bassist before Cash passed away."
On June 1, Graham is launching a 60-day venture that incorporates crowdfunding as a way for fans to download his latest album, which includes "Dance off Our Drunk" and purchase a limited-edition giclée print of the album cover. 'album. Only 99 signed and numbered prints will be available of Montana artist Colt Idol's bleached buffalo skull amidst a sea of ​​Wyoming Indian paintbrushes in the setting sun. Additionally, CDs, T-shirts, hats and other merchandise are planned.
When June arrives, he encourages fans to check out indiegogo.com, search for the skull icon, or type in Jacob Graham.
"I'm excited to start this next chapter to really share my music with people who love this country and country music as much as I do," he said.
Graham is quick to point out that he "believes in Jesus and in country music," and now his new chapter includes a new wife and baby girl.
"These two girls into my life have brought so much joy, a whole new perspective and a whole new set of emotions," he says. "I can see bedtime stories and happy love songs in my future."
Search @jacobgrahammusic on Instagram and find Jacob Graham on all digital platforms (Spotify, Apple Music, YouTube, etc.) to learn – and hear – more.