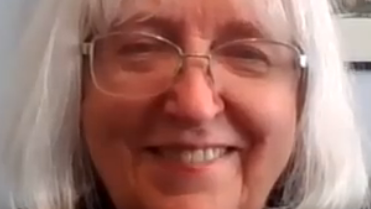 DAR Honors Dr Priscilla Croswell Grew of UNL | Extra Quarter
Dr. Priscilla Croswell Grew, a geologist who has held numerous positions at the University of Nebraska-Lincoln, was recently honored at the 121st State Conference of the Daughters of the American Revolution in Michigan. State Regent Kelly VanWormer presented her with the NSDAR Women in American History Award.
Grew has been a member of the DAR for 47 years. Her original chapter is the Lucy Wolcott Barnum chapter in Adrian, Michigan, where her family has deep roots. His grandfather, Charles M. Croswell of Adrian, was Michigan's 17th Governor from 1877 to 1881. His second wife, Elizabeth Musgrave, paved the way for him to attend Bryn Mawr College and earn a degree in geology. She then obtained a doctorate from the University of California-Berkeley. The old family home was donated by Elizabeth Musgrave Croswell to Chapter Lucy Wolcott Barnum.
Grew has had a long and varied career, although it all has to do with his love for geology. She started as an assistant professor at Boston College, where she participated in a research excursion to Lake Baikal in Siberia. She was the first woman to visit the region. She then moved to California, where she applied geoscience to public policy and worked with earthquake and landslide risk mitigation and geothermal energy. In 1977, she became director of the California Department of Conservation and later commissioner of the California Public Utilities Commission. Continuing with geology, she was director of the Minnesota Geological Survey, which conducted research on Precambrian and glacial geology, groundwater, and mineral resources.