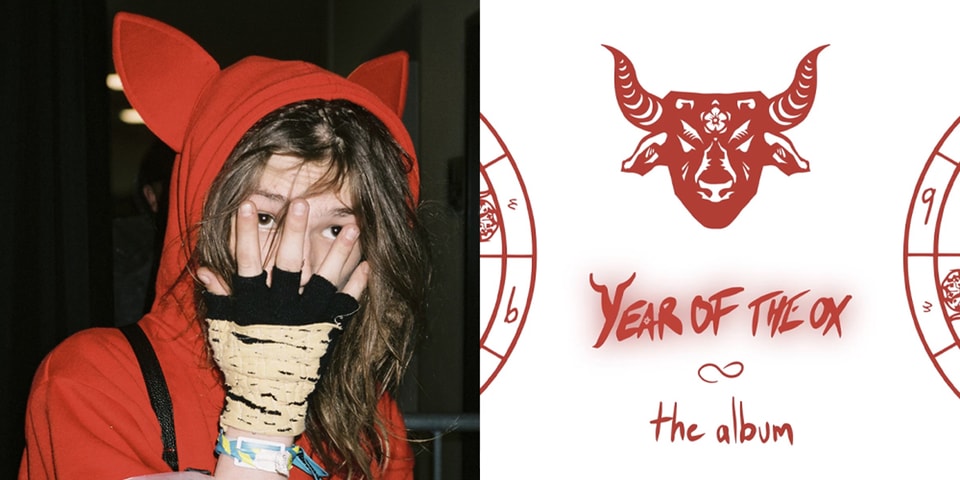 Matt Ox Year of the Beef Album Announcement Launched
Matt Ox announced his YEAR OF THE OX album, which has 31 tracks that showcase his visionary approach to rapping through new sounds and styles. To listen YEAR OF THE OX, fans can go to his SoundCloud and Youtube channel where a new song is released every day. At the end of January, Matt Ox's complete project will be available on all platforms.
Now, as an independent artist, Matt Ox can be more experimental with his music and his energy. The unconventional rollout is a convenient way to reach fans through daily, impromptu social media updates. instagram live listening sessions and collaborations on the visuals of the album and videos. With a selection of ready-made beats and features from equally innovative rappers like Lancey Foux, Matt Ox thinks "YEAR OF THE OX pushing the boundaries further. It's crazier, deeper and has a bigger meaning.
Kick off with "GENESIS", Matt Ox raps about the goals he is striving for in the new year. He is ready to go, to finally drop a follow-up to his 2018 album, and motivate everyone to catch up with his speed as a musical force Over a cinematic beat, Matt Ox spits lines like "They don't move 'cause I do what they can't / I move like they can't move." a powerful all-caps title to match the hyper-focused nature of his lyricism and the overall strength of his album's concept.
Today Matt Ox posted "SELECTED», a melodic track produced by Robbie Soukiasyan, who has worked with XXXTENTACION and Gucci Mane. As he nears the final release of his album, HYPEBEAST chats with the 17-year-old rapper about the creative process that drives his month of energetic music.
HYPEBEAST: What inspired you to release a song every day this month?
Matt Ox: My own music inspired me. I had thousands of songs in the tuck. The more I searched, the more I found. I didn't want to do too much at once. I thought a track a day on SoundCloud to give my fans a chance to digest it. They can hear a song every day, listen to the lyrics and let it sink in. It's a whole deployment plan in itself. The 31 songs show a lot of different sides of me. In the end, I just give my fans what they want, which is more music.
Tell us about your song-making process. Do you prepare notes before going to the studio or do your ideas form on the spot?
It depends. Usually, I'm there because it allows me to be intuitive. When I'm in the studio, I'm a vessel of all the spirits around me and I talk about those energies when I go into the booth. But, the process is so much bigger than that because it comes from my experiences, from what I see, from what I learn, and applying it to what I already know. And that comes from my research in philosophy. All of this helps me prepare for the studio.
What are some of your goals for this album and for 2022?
To take everything to the next level. I want to grow my fan base further and connect with more people. I'm going on tour this year. Make more goods. Make clothing collaborations. One goal would be to go platinum. And I'm going to drop more projects this year.
Thanks Matt.
The songs will be uploaded every day on SoundCloud and Youtube until the end of January. To follow the latest news about YEAR OF THE OX, follow Matt on Instagram at @MattOx.