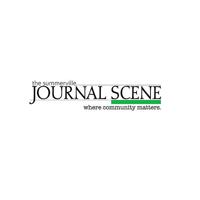 Q&A with musician Eddie Phillips | Community news
Local musician Eddie Phillips grew up in Lancaster, South Carolina, and is a retired electrical engineer. He describes himself on his Twitter page as "my blood runs blue" in terms of his love of blues music. He's been a predominantly blues musician for 50 years now. My blues guy Ron Gill and I met him through the local music scene, I'm probably thinking of the Montreux Bar & Grill when they hosted blues nights on Monday. Eddie plays the blues really well – it's nice to see him play on stage. I last saw him play music with Ross Bon and the South Carolina Blues Alliance when Montreux hosted a Blues BBQ & Oysters event on November 13th – it was great fun.
In addition to the SC Blues Alliance, his other ensembles are Dog House Road, a traditional harmonica-focused blues band, and the Front Porch Rockers, a classic rock cover band.
Régan: Eddie, how did you get started in music? Your Twitter page has an interesting quote on imperfection.
Phillips: From a young age I was totally fascinated and loved music of all types, but I especially loved rock and roll. I got my first "real" but inexpensive Kay guitar when I was 8, learned a few chords and generally just got into them. I didn't seriously start learning to play the guitar and develop an interest in playing in bands until I was 15, in 1969. I learned to play by listening to records and playing. with other guys, eventually playing in various I was in high school and during my college years. I appreciate that you found my favorite quote interesting: "I am perfect in my imperfection." I saw it scribbled, in Spanish, on a wall by the side of a street in Cali, Colombia, while I was there on tour with a band in 1989. It immediately became my motto as I work to achieve a certain level of perfection in everything I do, fully knowing well that I am certainly imperfect in trying to do it.
A: Is blues your favorite type of music? Who do you admire the most in the genre and why? Do you have originals or mainly covers of games?
P: I listen to many different genres of music, but the traditional blues, folk and "Americana" singer-songwriters are my favorites. Their sincere musical styles generally reflect the real-life experiences and emotions of the artist. My favorite blues artists that I listen to most often and who have had a significant impact on my playing style are Freddie King, Chuck Berry, Magic Sam Maghett, BB King, Otis Rush, Michael Bloomfield, Peter Green, Duane Allman, Elmore James, Muddy Waters, Earl Hooker and Albert Collins. The current groups of which I am a member only perform covers. I have been part of bands in the past that have recorded and performed their own original music.
A: What other types of music do you play – country, rock?
P: I like to play country-rock / Americana / folk music with soul / R & B and classic rock from the 50s, 60s and 70s.
A: Are you a regular member of the South Carolina Blues Alliance? What is your favorite musical memory on stage? Have you played with someone famous?
P: I am a founding member of the SC Blues Alliance (with me the main members are John Picard, Brian Widlowski and Ross Bon). Along with the other two bands mentioned above, I occasionally play with other bands that recruit my services. I have many wonderful memories of playing music on stage, but some of the most memorable were in front of large crowds at the 2007 Chicago Blues Festival; performing on numerous occasions at the Lionel Hampton Jazz Club in Paris; jamming with former Rolling Stone Mick Taylor at Bert's Bar on Sullivan's Island in 1990; and performed in front of about 10,000 enthusiastic and wonderful people at a festival in Cali, Colombia in 1989. I was fortunate enough to have played a variety of concerts and festivals all over the east coast, in many countries in Western Europe, Colombia (South America) and two visits to Macau, China. I have played in the backing group of blues notables such as Lazy Lester, John Primer, Billy Branch, Beverly "Guitar" Watkins, Eddie "Guitar" Burns, Michael Burks, Chick Willis, Bobby Radcliff, Detroit Junior and my dear friend from the upstate, Wanda Johnson, among others. I opened for artists such as BB King, Bobby Blue Bland, Koko Taylor, Johnny Winter, Junior Wells, James Cotton and Jorma Kaukonen.
A: Tell us about other ensembles you play with including Front Porch Rockers (where you play etc)?
P: Dog House Road was formed in the summer of 2021 (members Chuck "The Cat" Morris, Chris Grant and I; consider adding a fourth member soon). We play traditional Chicago Blues with a harmonica focus. We played several concerts. Right now we are focusing on creating a promotional package, videos and creating a Facebook page. The Front Porch Rockers were formed three years ago. A group of us (current members Jeff Trimble, Jerry Newman, Stan Boothby, myself and newer Bruce Szego) have come together to perform classic rock music, mostly hits from the '60s Top 40 and 70. We have played at private parties and are mostly at Ireland's Own in West Ashley.
A: What's next for you?
P: I certainly hope to get back to playing at pre-pandemic levels if and when it calms down and the places recover.
Columnist Mary E. Regan is a freelance advertiser with her consulting firm ProPublicist.com.
Search for new advertising clients and drafting of projects. Ideas for stories? Email: [email protected]