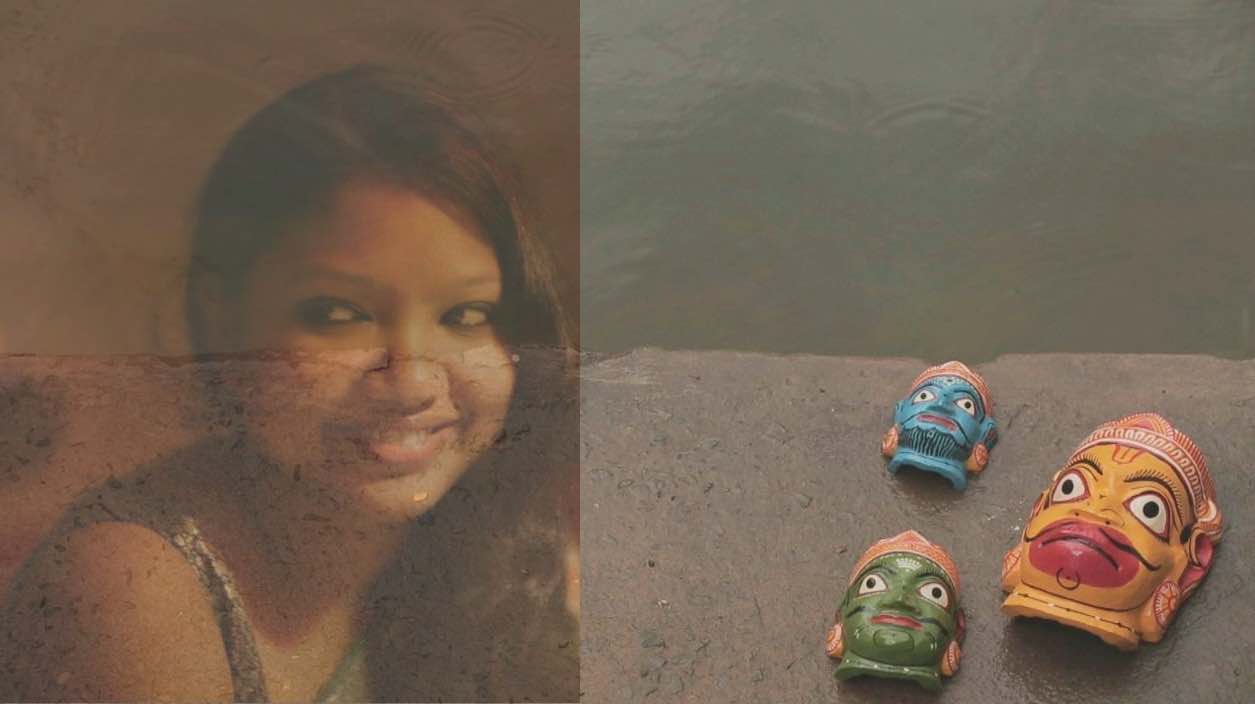 Soaking up the resilience of Odisha's puppeteers, Lipika Singh Darai plans a feature film All-Odia
Bhubaneswar: "Backstage" by documentary director Lipika Singh Darai touches the chords, animating the process, the transition, the loss of originality and the socio-political environment that has shaped the puppet in Odisha.
It is Odia's only docufilm to screen at the 52nd nine-day Indian International Film Festival (IFFI) in Goa, which kicked off on Saturday.
In a freewheeling interview with Odisha Bytes, the filmmaker spoke of her eight long years of researching and documenting the rich cultural heritage while traveling off the beaten track, timelines and fading forms – glove, string, rod and shadow – and the obstacles that almost made him give up. movie. Extracts:
Q: What made you decide to make this film?
A: Filmmakers and artists are sensitive to what's going on around them, maybe because they're always looking for some kind of engagement. "Some Stories About Witches" happened because I was affected by the stories about the witch hunt in Odisha. With the puppet, I felt the need to archive their performances, to tell their stories and the weight of the legacy. This was all the more important as they may be the last generation of puppeteers and some of these art forms will disappear in the next few years. It was my contribution to the state's cultural catalog.
Q: Tell us about the process that resulted in an 85 minute docufilm.
A: I had heard of a rod puppeteer, Maguni Charan Kuanr. I went to meet him in Keonjhar and got involved. I loved him as an artist and his connection to art. This happened towards the end of 2012. Indraneel Lahiri, the cinematographer of my film, secured funds for a documentation project from the National Folklore Support Center. Maguni mausa (uncle) was the main collaborating artist of the project.
It was a tedious and meticulous process, trying to dig deep into their life, their background and that of the art forms. I got to know the different shapes and the people behind them and their artistic backgrounds, the exhibition was huge. And then there was a desire to turn this wealth of information into a film.
Q: Why did you choose "Backstage" as the title of the feature documentary?
A: Puppeteers work behind the stage, hence the name "Backstage". It's about their lives and how art has flourished in a community through individual artistic journeys. How do they think, the socio-political environment and what are the strata? We usually watch them play at the Rabindra Mandap (in Bhubaneswar) and any other auditorium, take the best folk art photos and come home. Maybe expand them and put them on a wall. What about the people behind these performances?
I had met glove puppeteer Abhay Singh in Cuttack at a congratulatory ceremony and had a long chat with him in the back alleys of Millennium City. It was around 9 p.m. and they had to go back to Kendrapada. Since they didn't want to spend the prize money getting around, they spent the night at the bus stop and boarded a bus early in the morning to go home. This is the real story behind these artists and their struggle to save dying art forms.
I could not remember many of these encounters and experiences because I had to edit the original film from 2 hours to 85 minutes.
Rabi Das, a shadow puppeteer from Bhaluki, whom I featured in the movie, was unable to complete the challenges and start a Ravanachhaya troupe over again. It was his elders, who led the troupe and then sold the entire collection and said it had been stolen. And it happened almost three decades ago.
Q: When did you start shooting for the film?
A: During the research on the project, which lasted almost a year and a half, we toured a lot while getting to know artists from Keonjhar, Angul, Ganjam, Phulbani and Kendrapada. These were mainly interviews. I pitched for the film in 2014 and got funding from the Film Division after almost three years. I went back to them to shoot the final program in 2017. I used the old footage and looked back at each artist, tracing their individual journeys, the glowing beauty of their performances, and the struggle for their livelihood. I couldn't do it for the string puppeteers, who are lost in time.
Q: How did you choose the script?
A: There was no script. When I started shooting for the film I was sure how I wanted to look at these artists and I knew how to place the cameras and how many and what to film. I would just tell the storyline and let them take it to the next level. There was no script, no prompt.
The rocks of Sitabinj were included by design. There is a correlation between cave paintings and Ravanachhaya. The place seduced me and I visited it twice. It was haunting and a metaphorical scene for the film. So I knew I had to have a longer track and show the rock slowly. I also had to show Maguni mausa limping because he had had an accident during the last schedule of my shoot because it was the reality of the time.
And I made it a bit personal with my own experiences and involvement.
Q: You also raised several questions in the film focusing on the dying forms, tell us about them?
A: Folkart is in such a vulnerable state and is losing its appeal as well. Who would love to see shadow puppets and life-size figures telling episodes of epics and folklore? There is no contemporary participation. The new generations ignore their existence. These art forms are confined to rural areas and lack exposure and public funds. Thus, they take a long time to evolve and the moment this happens, they lose their relevance.
The evolution of an art form also depends on a person's state of mind, society, stage, and how your world is progressing. Not to mention the community's reaction to the change. Some art forms are rigid. Maguni mausa could conceptualize a character, Bhagia, which became very popular with the public, but few artists could make such an improvisation.
When Kathinanada Das received the President's Award in 1978, Sangeet Natak Akademi got involved in the puppetry of Ravanachhaya and changed him completely. Art has lost part of its originality in this attempt at renewal. What we are seeing today is Pattachitra, which has a commercial aspect. When people see these beautiful puppets, they don't think about the loss of originality because here it is about survival. It is not the degeneration of art, it is rather someone else's. So, can the current performances be called genuine?
The film delves into the socio-political layers, caste and religion, so dominant when it comes to artistic practices. Reactions when adopted, or sometimes appropriated, by other castes and communities.
This brings us to another question: when an art form becomes a state stake, does it no longer belong to the real artists?
Q: What was the intention behind including artists Ramaleela and Pala in the film?
A: It was a mega project. I traveled to Phulbani to give an overview of Ramaleela of Odisha because Maguni mausa entered the performing arts world through this medium in his childhood. This is why Raamleela has played an important role in his artistic journey. As the Raamleela team from Phulbani was active and their masks looked beautiful including a 100kg Ravana half body wooden mask, I decided to save them as a reference.
The gang animal mask, an extension of the art, had to be incorporated. And when it comes to the oral tradition of the state, how to ignore the Pala artists. They became the narrator, who introduced Odisha, the artists and brought a whole new perspective to the film.
Q: What was your personal perspective during the whole research and filming process??
A: It was a privilege to work with them and document their art forms in the form of a film. I feel enriched to have had the chance to be a part of their life and to witness this art form very closely.
People don't usually think of them as amazing artists, but I do. They are a source of considerable experience for their art form, and it is this quality that attracted me to them. Their love and dedication to the art form amid the challenges resonated with my issues as a filmmaker. The experiences they had accumulated over the years made them kinder and more gracious.
It was like retracing the journey of a traveling companion.
Individually, I grew as a person. It's my biggest movie, and there was so much to deal with and also the burden of finishing it. As a publisher, the task was enormous. I won't say that 'Backstage' is exactly as I thought it would be, but thanks to the puppeteers, I have learned to accept the compromises that one has to make during a film's journey and also the need to stick to it.
Q: Any upcoming projects?
A: For the past year I've been trying to generate funds for a feature film and what limits me is that I want to work with a producer from Odisha. I want to make a film all Odia that can travel. They are ready to invest if I make a film in Hindi but do not wish to produce one in Odia. It has always been difficult to secure funds in Odisha. There is no clarity from the Odisha Film Development Corporation. They have rules and regulations, but it's not working.
Q: So, do you regret your decision to return to Odisha?
A: My decision to change jobs was completely personal. Traveling through Kalahandi and Balangir, while helping someone as a sound recorder, had triggered the desire to return to the state and introduce the real Odisha and its people. Also, I didn't want to limit myself to recording for Hindi-only movies. Being an Odia, I knew the language and could better think, visualize, feel and express my world.
We can also make a deep film, which we will talk about and which will serve as a reference. To bring about a change in the industry. When Telugu and Malayalam films can, why not an Odia film?